Website Specials
FREE Check Engine Light Offer when you mention this ad!
(Includes visual inspection, retrieval and reporting on trouble codes and whether you need repairs or further internal diagnostics performed.
Additional diagnostic may be recommended and charges may apply. May not apply to vehicles 1995 or older. )
10% off parts when you mention this ad!
You must mention the Website Special upon scheduling the appointment and/or vehicle drop off.
Website Specials cannot be combined with other offers, discounts or special fleet pricing.
Other exclusions may apply.
Take advantage of our nationwide warranty
on all parts and labor!


Mechanic in Albuquerque, NM
When you've got a vehicle that's in need of service, "Trust the guys at Advance Team Automotive, Inc." From routine maintenance to specialty services like auto electrical work, our ASE Certified auto repair shop does it all! Our mission is to get your vehicle back on the road safely and smoothly. Some of the routine preventative maintenance services we offer include 30k, 60k and 90k mile factory-recommended services, FREE check engine light code readings, brake service, tires, wheel alignments, cooling system service, diagnostics and much more!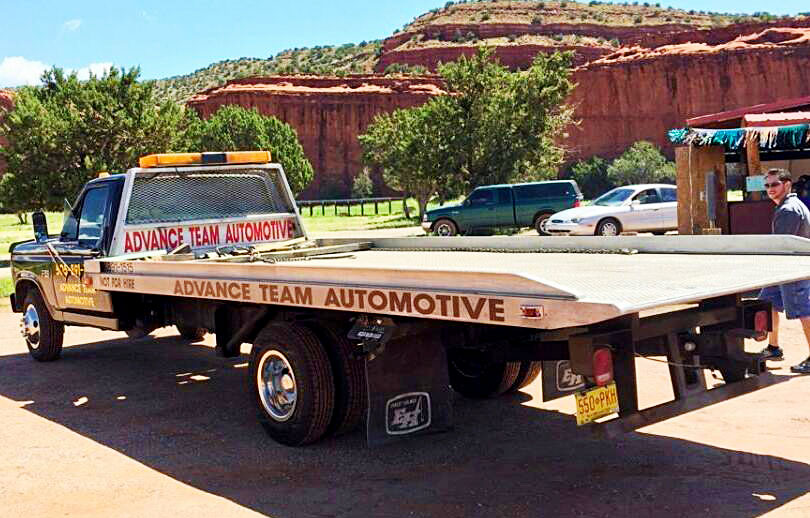 Your Reliable Automotive Repair Shop
No matter what kind of car you drive, keeping it in safe, drive-able condition means being able to find an auto mechanic in Albuquerque, NM you trust. Whether it's an engine problem, transmission troubles or just routine maintenance, Advance Team Automotive, Inc. aims to be your premier destination for auto repair services. We'll make sure your vehicle gets everything it needs to stay safe on the road. And, more importantly, we'll give you the peace of mind you need when it comes to getting behind the wheel of a well-maintained car or truck. With more than 75 years of cumulative experience, there's not much we can't do for your car!
As full-service auto mechanics in Albuquerque, NM, we're committed to providing service with integrity, ensuring the best in customer satisfaction. We promise any service done by our team will be done to the highest caliber of excellence, and that the following bill is always a fair one. Plus, thanks to our broad scope of capabilities at our automotive repair shop, we're able to be your one-stop-shop for full vehicle maintenance—no matter what stage of life your vehicle is at or what the nature of a problem might be. We even have the ability to provide fleet maintenance services, to keep your over-the-road business chugging along smoothly. Take a look at a few of the exceptional reasons drivers don't look anywhere else for automotive repair once they've experienced Advance Team Automotive, Inc.:
See Our Brochure
Frequently Asked Questions
Bringing your vehicle to an auto mechanic in Albuquerque, NM means you've got questions. At Advance Team Automotive, Inc., we take the time to give you answers. We want you to feel comfortable coming to us with your automotive repair concerns, and we work hard to answer questions, educate our customers and give you peace of mind. Below are answers to some of the most common questions we get.
How often do I need a fluid flush?
Fluid flushes are recommended every 30k miles or so for transmissions, engines and brakes. This helps preserve the integrity of the system and ensures any debris are flushed out.
Read More
How often should I change my oil?
It's recommended you change your oil every 3k-5k miles, depending on the type of oil you put in it and how often you drive. Full synthetics tend to last longer.
Read More