Website Special
10% off parts when you mention this ad!
Our mission at Advance Team Automotive is to stay ahead of major vehicle breakdowns by maintaining our customer's vehicle throughout the year.
This allows you and us to be pro-active with vehicle maintenance rather than reactive when breakdowns occur. This an extremely cost effective approach to vehicle maintenance.

Take advantage of our nationwide warranty
on all parts and labor!


Mechanic in Albuquerque, NM
When you've got a vehicle that's in need of service, "trust the guys at Advance Team Automotive, Inc." From engine work to transmission service, routine maintenance to specialty services like auto electrical work, our ASE Certified auto repair shop does it all! Our mission is to get your vehicle back on the road safely and smoothly. Some of the routine preventative maintenance services we offer include, oil changes, tires, check engine light brake service, wheel alignments cooling system service, diagnostics and much more!
Learn More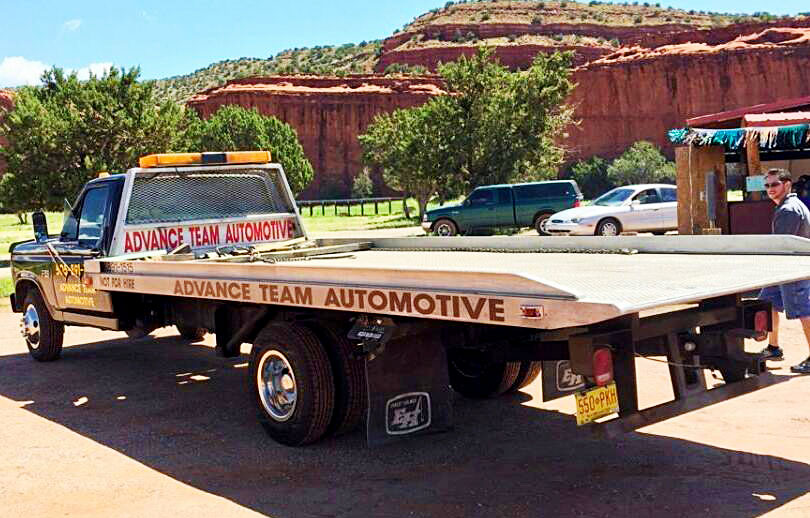 Reliable Automotive Services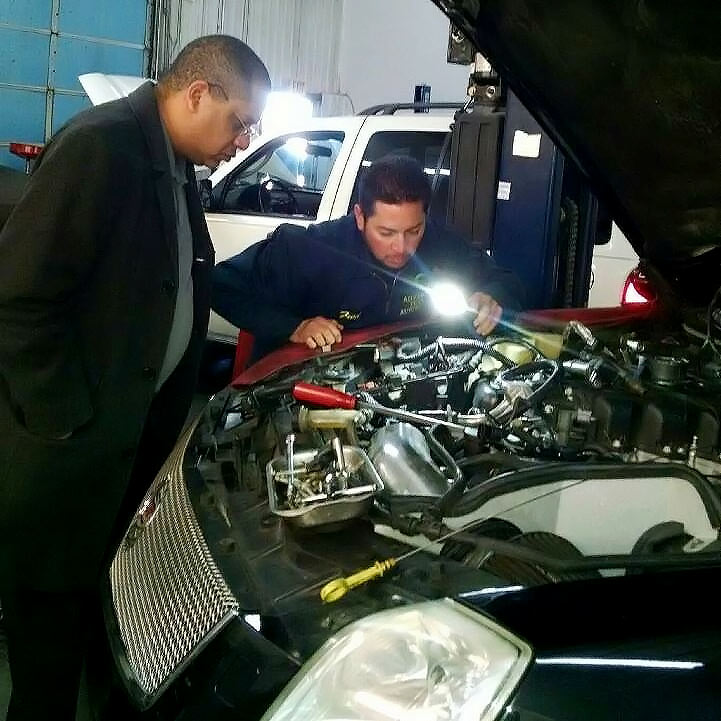 No matter what kind of car you drive, keeping it in safe, drive-able condition means being able to find an auto mechanic in Albuquerque, NM you trust. Whether it's an engine problem, transmission troubles or just routine maintenance, Advance Team Automotive, Inc. aims to be your premier destination for auto repair services. We'll make sure your vehicle gets everything it needs to stay safe on the road. And, more importantly, we'll give you the peace of mind you need when it comes to getting behind the wheel of a well-maintained car or truck. With more than 75 years of cumulative experience, there's not much we can't do for your car!
As a full-service mechanics in Albuquerque, NM, we're committed to providing service with integrity, ensuring the best in customer satisfaction. We promise any service done by our team will be done to the highest caliber of excellence, and that the following bill is always a fair one. Plus, thanks to our broad scope of capabilities, we're able to be your one-stop-shop for full vehicle maintenance—no matter what stage of life your vehicle is at or what the nature of a problem might be. We even have the ability to provide fleet maintenance services, to keep your over-the-road business chugging along smoothly. Take a look at a few of the exceptional reasons drivers don't look anywhere else for automotive repair once they've experienced Advance Team Automotive, Inc.:
See Our Brochure

Get Back on the Road
Don't let automotive problems keep you sidelined or cause inefficiencies in your automobile. Instead, schedule an appointment with our shop today to get the service you need!
Contact Us Today