How well you maintain your vehicle and how quickly you seek quality repairs can have a profound impact on how that vehicle performs and its overall longevity. Advance Team Automotive, Inc. is ready to provide you with high-quality auto repair in Albuquerque, NM, to give you the peace of mind that comes with a perfectly-maintained car.
Maintenance Services
Proper maintenance is essential. From oil changes in Albuquerque, NM that preserve the engine, to brake jobs that keep you safe at all times, critical maintenance can't be overlooked. Some of the maintenance focuses our team has include:
Oil changes
Tune-ups
Factory-scheduled maintenance
Transmission flushes
Pre-purchase auto inspections
In addition to individual maintenance for vehicles, we're also your destination for fleet maintenance services. If you have an over-the-road segment of business or manage a fleet, we're here to make sure it's fully operational and always road-ready.
Repair Services
Auto repairs over time are a staple of vehicle ownership. When the need for part repairs or replacements becomes apparent, contact our team to schedule an appointment. We cover all major aspects of auto repair in Albuquerque, NM, including:
Clutches
Emissions diagnosis
Fluid leak repair
Water pumps
Heating and AC
Thermostats
Turn signals and lamps
Valve adjustments
Hoses
Radiators
Broken down on the side of the road with an unforeseen problem? Give us a call! We offer towing services for customers in a bind. We'll get your vehicle back to our shop for repairs right away. Please note that towing services are strictly for customers.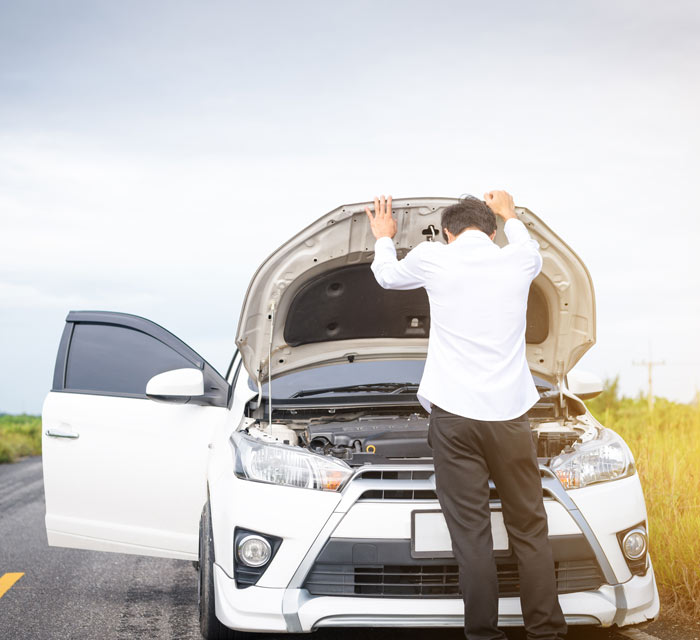 Performance Parts Installation
Need to make an upgrade to your car? Our team stocks and installs a wide range of performance and aftermarket parts, designed to improve vehicle performance. Some of the products we're adept at installing include:
Brake kits
Exhaust and pulleys
Headers
Intake
Performance tires
Shocks and springs
Superchargers
Suspensions
Sway bars
When you're looking for best-in-class auto repair and maintenance services, there's no better choice than Advance Team Automotive, Inc. Schedule your next service appointment with us and experience the highest level of automotive excellence in the area! Call us today at 505-891-1515.