Are you tired of working nights and weekends? Are you looking for an employer who values and appreciates your talents? Come join the team at Advance Team Automotive, Inc.! We're a full-service automotive repair shop in Albuquerque, NM that's always looking to grow and bring talent into our shop.
Over the last 17 years, we've built a business that provides excellent customer service, challenges the norm, rewards excellence and provides a comfortable life for employees. We have automotive technician jobs available and are seeking to hire experienced techs who are hardworking, professional and looking for a career with a reputable, stable employer.
Positions We're Hiring For
We're a growing company, always looking to bring new talent into our shop. Below are some of the automotive technician jobs we're currently hiring for. We value your experience and skills, and invite you to apply for any position you believe you're qualified for. We can't wait to meet you and welcome you as a member of our team!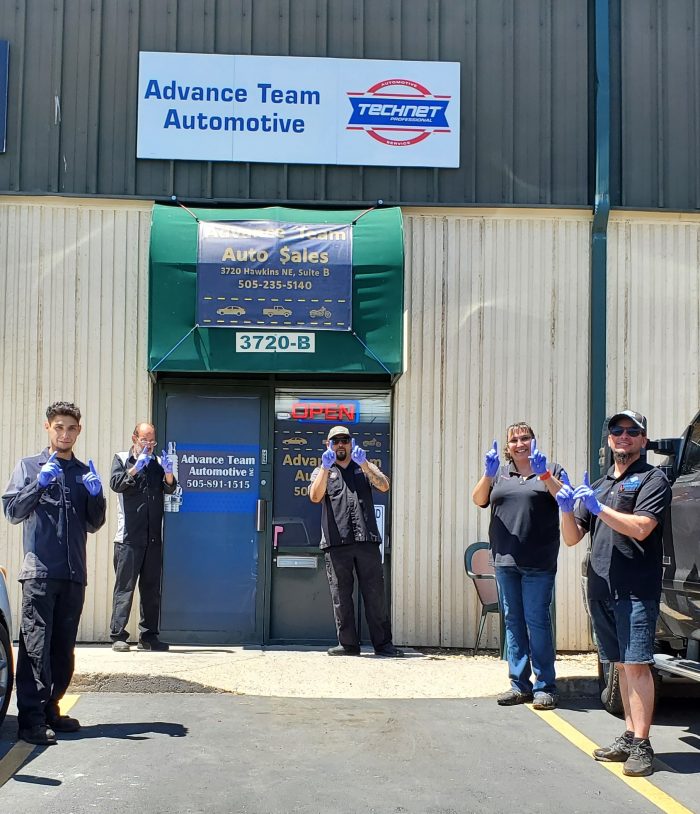 A-Level Technician
B-Level Technician
Front Office Manager
Lube Technician
Service Advisor
Service Manager
Apprentice Technician
Benefits Offered
At Advance Team Automotive, Inc., we strive to provide worthwhile employment opportunities to individuals across Albuquerque, NM—which means benefits, along with stable pay. Below are some of the benefits available to our automotive technicians.
Health Insurance
Paid Holidays
Retirement Plan
Sick Leave
Vacation
Hiring FAQs
---
Start Your Career With Us!
Ready to join the Advance Team Automotive, Inc. team? Submit your application today for any of our employment opportunities and we'll get back to you as soon as we begin the interview process! Have questions? Contact us directly at 505-891-1515.